PI: Shannon McCauley
As a community ecologist I work in freshwater systems examining how processes at local and regional scale affect the structure of the communities in these systems.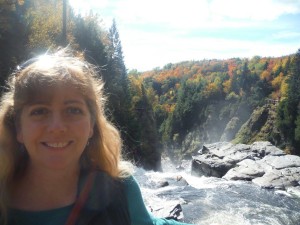 PhD University of Michigan, M.S. University of Florida,  B.A. Bowdoin College
GRADUATE STUDENTS
Rosemary Martin
Rosemary started her M.Sc. in th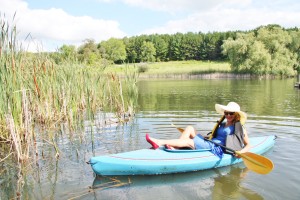 e McCauley lab in September 2015.
She is interested in questions of dispersal and range expansion. She will be using dragonflies and damselflies to investigate how landscape type limits dispersal, as well as how winter conditions affect egg survival and hatching phenology.
B.Sc. (Ecology and Evolutionary Biology), University of Toronto 2013
Research interests: Freshwater ecology, dispersal, range expansion, winter diapause, Odonates (Leucorrhinia intacta, Sympetrum spp., Lestes congener).
Celina Baines
Celina is a doctoral student in EEB who started in Fall 2014.  She has been working with notonectids and developed this system as an ideal one to understand the evolutionary ecology of dispersal.
MSc. (Ecology), University of Toronto, The effects of food availability o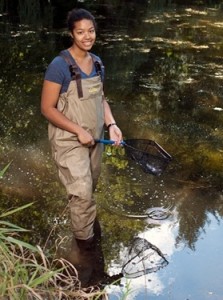 n body condition and dispersal in the backswimmer, Notonecta undulata (with Locke Rowe)
Research interests: freshwater ecology, the causes and consequences of dispersal, community ecology, the physiological and behavioural mechanisms of flight/dispersa
Sarah French
Sarah started as a doctoral student through Ecology & Evolutionary Biology in Fall 2013 and is currently working in the lab getting her research on habitat selection behavior started.
M.Sc. (Aquatic Ecology), University of Guelph. Habitat selection of juvenile unionids in response to hydrodynamics.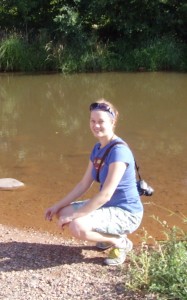 Research interests: freshwater ecology, habitat selection and dispersal, invertebrate life history, physical ecology, unionid mussel and aquatic insect behaviour
To see more on Sarah's research and teaching: http://individual.utoronto.ca/skfrench/
Dachin Frances
Dachin started as a doctoral student in Ecology and Evolutionary Biology at U of T in Fall 2013.
B.Sc. (Conservation Ecology and Biology) New Mexico State University.
She is currently working on a dispersal experiment with dragonflies (sp. Pachydipl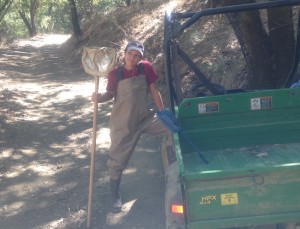 ax longipennis) in response to manipulated larval rearing temperatures in California.
Her interests include freshwater ecology with particular emphasis on the order Odonata. Within in this realm, she is also interested in dispersal as well as social interactions within freshwater invertebrate communities including predator-prey dynamics.
UNDERGRADUATE STUDENTS
Ilia Ferzoco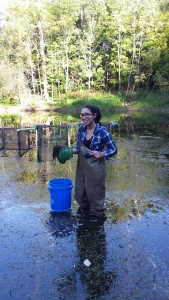 Ilia is a UTM Biology student specializing in Ecology and Evolution who has been working in the lab and field. She conducted an ROP project at KSR this summer examining carryover effects of predation risk on dispersal. She is working on a senior thesis to test whether predator cues influence intra- and interspecific competition of backswimmers.
Research interests: aquatic ecology, behavioural ecology, dispersal, predator-prey dynamics, carryover effects, species interactions that influence community assembly and metapopulation dynamics
LAB ALUMNI
Chris Searcy – PDF – now Assistant Professor at the University of Miami, more on Chris' research can be found here: http://casearcy.wordpress.com/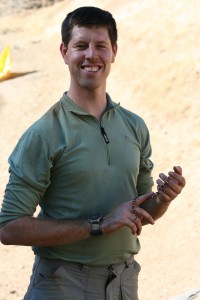 Tharusha Wijewardena – undergraduate (ROP, 481), now a graduate student at UTSC
Shantel Catania – undergraduate (481, research assistant extraordinaire) – now a research associate in Chris Searcy's lab at U. Miami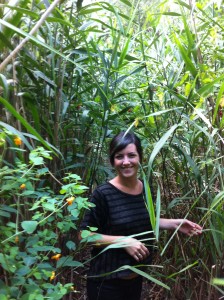 .
Tammy Duong (undergraduate 481) – Tammy is now a  student in Tom Sherratt's lab at Carleton University.